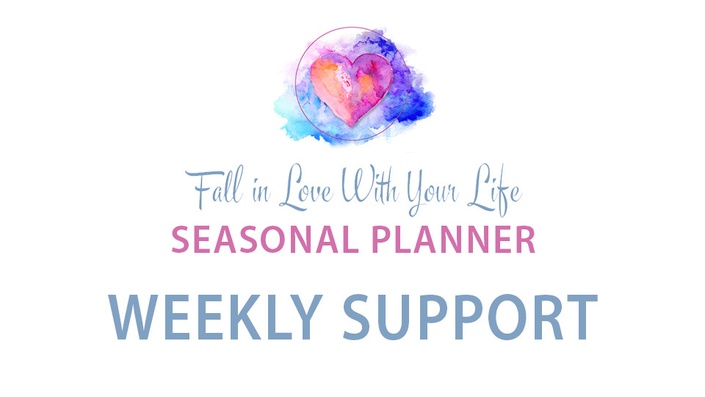 Fall in Love With Your Life, Weekly Planning Sessions - Spring 2021
Create a weekly planning ritual with built-in support and accountability to help you stay on track.
Would you like to implement more self-care and focus into your week?
I'm offering a small group of 12 women the chance to stay on track with my Weekly Planning Sessions. During this brief but potent virtual weekly session, we'll get out our 'Fall in Love With Your Life, Seasonal Planners' and devote 20 minutes to mapping out our week, using the Weekly Snapshot method. At the start of the call we do a quick weekly check in, and those who want more interaction can stay for the short coaching Q&A and discussion that follows the planning session. The calls generally run for 60 minutes, but are recorded so if you need to duck out early or you can't make a week, you can always circle back later. The 'Fall in Love With Your Life, Seasonal Planner' is a requirement to participate and is sold separately through Amazon.
I know in my own life and of those I coach, that keeping on track is sometimes the toughest part. I have a weekly ritual — every Sunday, like clockwork — that has helped me get a handle on the week early and set an intention for how I would like it to be. Working with the 'Fall in Love With Your Life, Seasonal Planner on a regular basis has been a game changer.
And now I'm inviting select women to join me each week, via Zoom where we all buckle down and hold each other accountable. It's your time and space you carve out to invest in deepening your inner connection. We'll each work quietly to fill out our Weekly Snapshot — setting our intention or choosing our "word" for the week, then filling in activities and action steps on the Daily Planners. The Planners include space for self-care and making sure to include what matters most to us.
With laser focus, we set a timer for 20 minutes. If you're done early, you can slip out. If you need more time you can finish on your own. And those who want a little more interaction, can stay on for an optional coaching Q &A and discussion around the weekly planning method.

If you don't yet have your planner in time for the April 11th start, I have you covered. I will give you temporary access to the weekly and daily sheets until you receive your planner.

I will record the Zoom sessions. The main purpose of the Zoom sessions is accountability and carving out a quiet, consistent space to fill in your planner for the upcoming week. If you can't make a week, you will have access to the recording to use, so you still have that accountability piece. I've also created a private Facebook Group to share our wins, progress, fun pictures etc. as an added option.
The 3-month's worth of weekly sessions, at $129, costs less than $10/week.
Hosted through my school here on the Teachable platform, you'll get access to the private Facebook group, my free-courses, a link to my library of coaching articles, and the weekly group session.
It's a small investment to make a big impact on creating a life you'll fall in love with — one week at a time.
Weekly sessions run for 12 weeks, April 11, 2021 – June 27, 2021 on Sundays, 4:00PM Pacific Time. Registration is open for only a few weeks each season, and it's limited to 10 women, so claim your spot now!
Isn't it time to fall in love with YOUR life?
Frequently Asked Questions
When does the course start and finish?
The weekly planning sessions officially get started April 11, 2021, and they run until June 27, 2021. The group will meet virtually every Sunday via Zoom at 4:00 PM Pacific Time. The sessions are roughly 60mminutes, including an optional short Q & A Coaching Session.
Is the 'Fall in Love With Your Life, Seasonal Planner' a Requirement to sign up for these sessions?
The 'Fall in Love With Your Life, Seasonal Planner' is a requirement to participate and is separately through Amazon. Each week, we will be meeting in a virtual space via a Zoom call with our planners in hand to carve out the week ahead. Included in this planner is an easy to follow template to keep you on track for the 3-month season ahead. We will be getting started April 11, 2021, so please make sure you order your planner in time for our first Weekly Zoom Session.
What if I am unhappy with this course?
We would never want you to be unhappy! If you are unsatisfied with your purchase, contact us in the first 30 days and we will give you a full refund. We won't be able to reimburse you for the planner, if you decide you don't like it, as that is sold separately through Amazon. But I'm confident you will love this gorgeous planner as well as the accountability of this Weekly Planing Session.
Your Instructor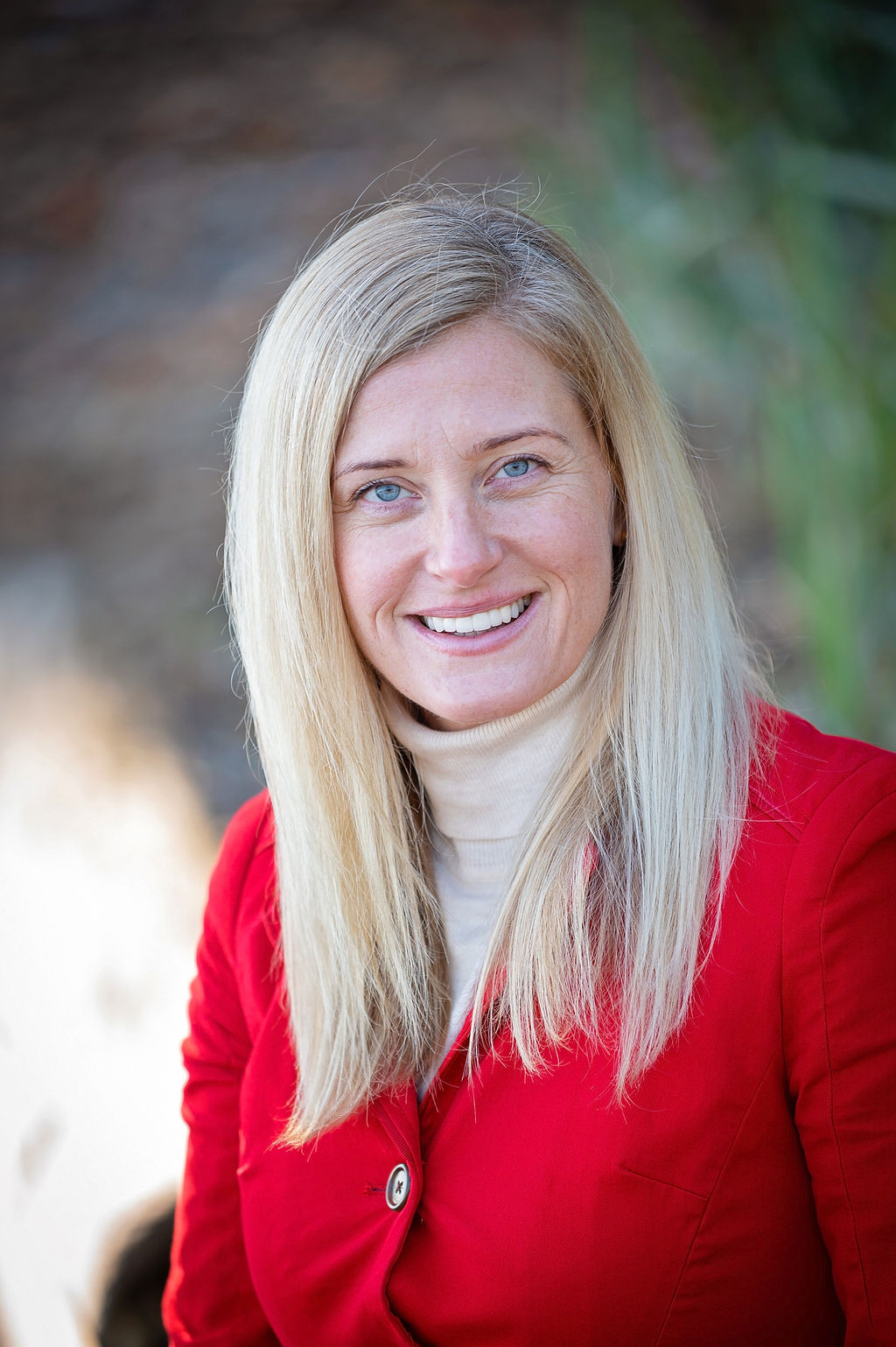 Hi! I'm Emily Madill, thank you for stopping by. I'm a writer, certified professional coach, and one of Thrive Global's editors-at-large.
I love words and sharing them in a way that makes people feel good.
My most creative role though, is being mama to two boys. They remind me to be playful, to trust in my inner wisdom, and to love with every part of who I am.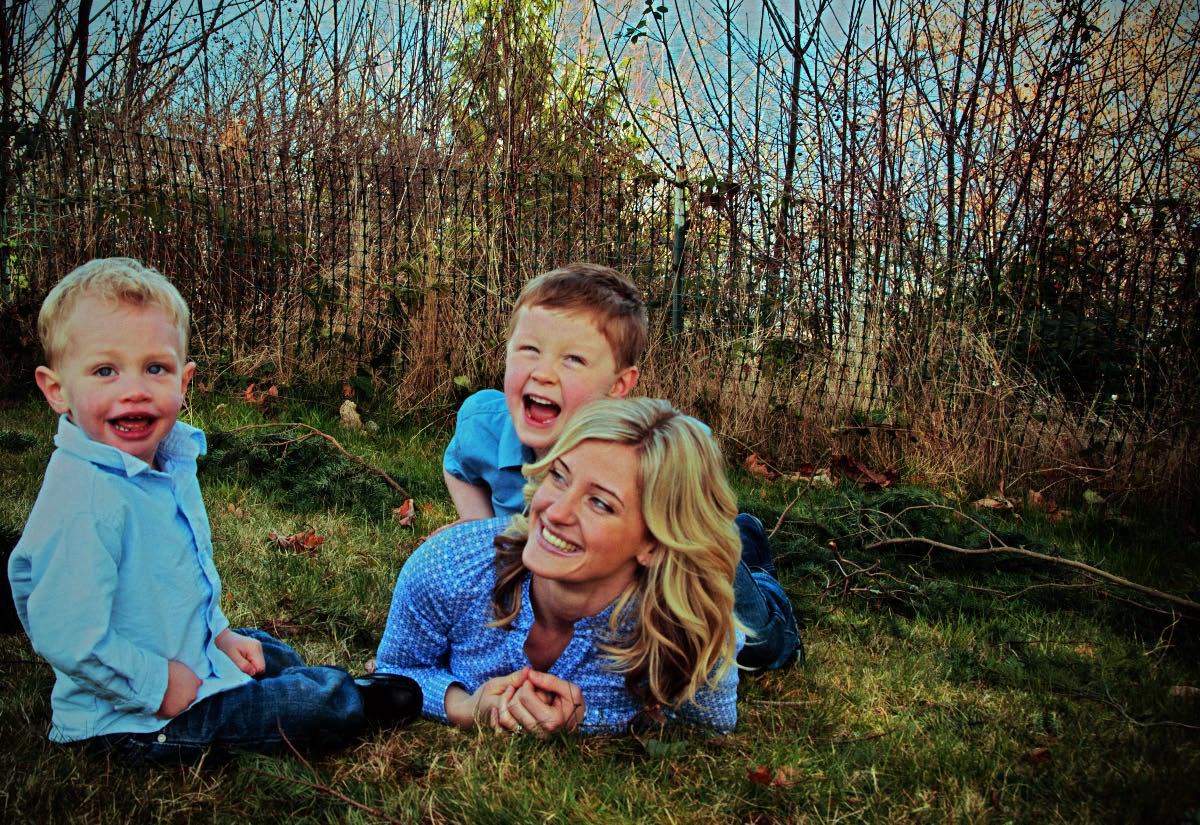 I send out a weekly note every Thursday morning called: "Em's Weekly Happiness Note. I love curating these notes each week. My hope is to help other women who may feel overwhelmed by the noise and busyness of life.
The weekly notes include practical ideas to tune in to your own inner wisdom, and embrace your version of a happy life. I'd love to connect with you on your journey. Go here to sign up for the free weekly notes.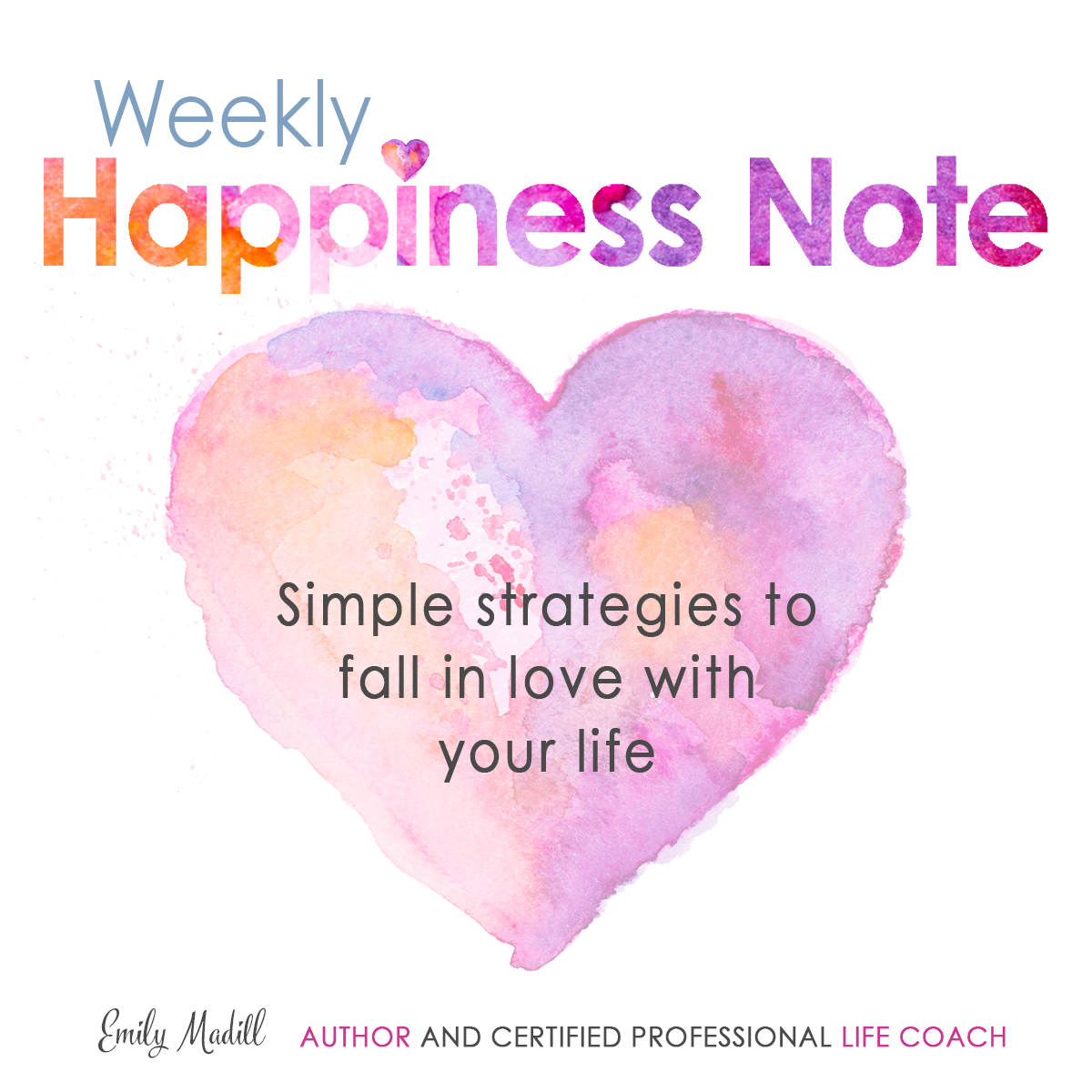 Here is a more formal bit on what I do, if formal and third person is your thing. 😉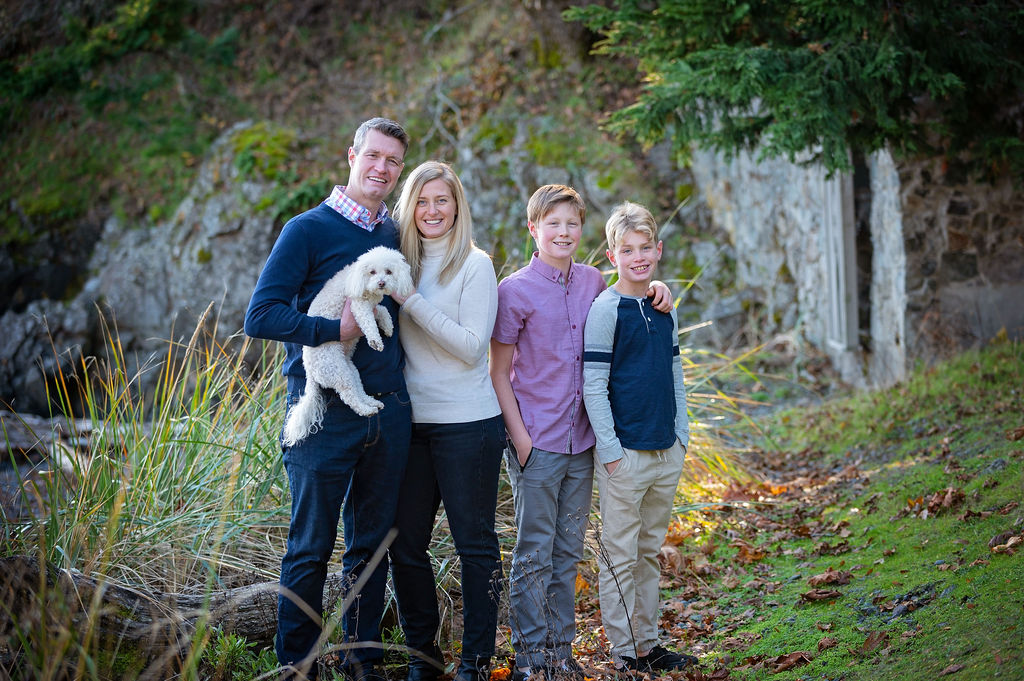 Emily Madill is an author and certified professional coach, with a BA in Business and Psychology. She is Thrive Global's editor-at-large.
Emily has published 12 titles in the area of self-development and empowerment, both for children and adults. You can find her writing in Chicken Soup for the Soul:Think Positive for Kids; The Huffington Post; Thrive Global;TUT.com; Best Self Magazine; The Muse; WellthyLiving; MindBodyGreen; Emerging Women; TinyBuddha; Aspire Magazine; and others.
Emily has a private coaching practice and an online program, offering courses that support women to create lasting habits around self-love and self-awareness.
She lives on Vancouver Island, Canada, with her husband and two sons and their sweet rescue dog Annie.

Course Curriculum
Introduction
Available in days
days after you enroll
This course is closed for enrollment.